Non-medical, non-surgical, non-invasive - it consists of 6 modalities of unique Tui Na treatment from deep tissue massage, alignment, stretches, dietary advice, cupping and prescription of Chinese herbal formulas to getting top-notch results.
About Tui Na Deep Tissue Massage Treatment
Practitioner G. Ang
Ms. Ang – Deep Tissue Massage Treatment and Chinese Herbal Remedies.
A certified Tui Na Deep Tissue Massage Treatment Practitioner, Ms. Ang was born in Singapore to a family of a few generations of health practitioners in the various modalities of Traditional Chinese Medicine (TCM).
Please continue reading to learn more about Ms. Gracie Ang and her treatment plans.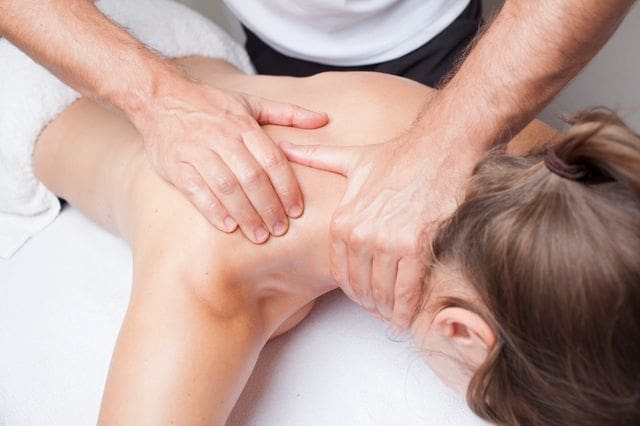 Ms. Ang is an experienced Tui Na practitioner who has lived in Canada for over 30 years and has built a successful practice in her area of expertise. Always striving to learn more and improve her skills, Ms. Ang has furthered her education in Canada by completing her Tui Na Deep Tissue Massage Certificate and Traditional Chinese Herbal Formulas Diploma at the Oshio College of Acupuncture and Herbology.
To provide affordable, drug-free, holistic treatment solutions that correctly and in a timely fashion address the imbalances of client health problems. Tui Na massage is an effective way to treat several health issues.
Ms. Ang's passion extends beyond her business practice. Her involvement extends to Multiple Sclerosis and other special interest groups. Ms. Ang believes all imbalances are treatable using holistic strategies and techniques, including Tui Na massage (deep tissue massage), food and diet planning, physio stretches, and adherence to mental and physical lifestyle changes.
She has had considerable success even in the difficult area of M.S. and other debilitating ailments. She is proud of what her clients say about her sincerity, diligence and skill as a Tui Na Deep Tissue Massage Treatment Practitioner.